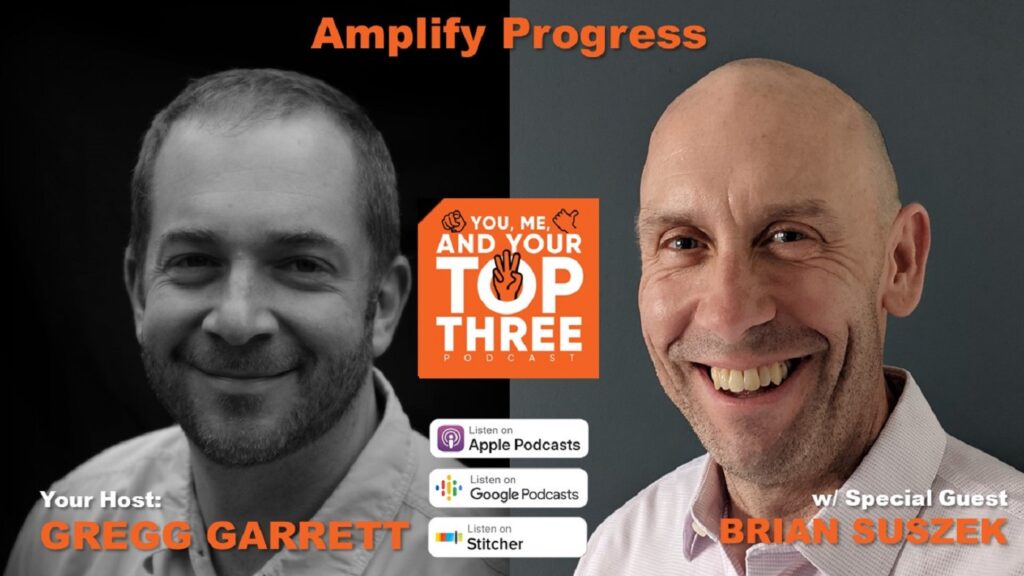 Leading Leaders: Brian Suszek, CGS Fellow and former President and CEO of Tweddle Group, joins host Gregg Garrett for a discussion on leading the transformation of the private company from a paper publishing corporation to an information juggernaut in the mobility industry. He of course shares his Top Three who include his wife of over 30 years who drives tremendous candor, a turnaround specialist who amplifies Brian's effect, a get-stuff-done team member, and a corporate strategist that drove a scaling effect in the business. And you have to hear what he says about trusting yourself to connect the dots.
About Brian Suszek
Brian Suszek is a business leader with more than 25 years of experience. Brian has always been a change agent that has led the successful turnaround of nearly every type of functional area within a business. Brian is passionate about the ability of excellent leadership to solve complex problems with creative and pragmatic solutions.
From entry level, as a cost estimator, Brian grew his responsibilities at Tweddle Group throughout his career to ultimately become the CEO. He has found that thriving organizations have consistent qualities. They have solid processes, are filled with great people and the people are aligned and held accountable through a culture based upon solid purpose, mission, vision and values. He has been able to consistently develop successful organizations based on that structure.
Brian believes business is mostly about getting the right people into your organization. Therefore, he has always put more focus on this aspect of business. That includes recruiting, hiring, personnel development, personnel improvement and team development. Great people are enabled by a high trust culture where creativity and accountability thrive through psychological safety. The organizations that he has been responsible for – organizations where no one said "That is not your job" or "That is not my job" – have generated consistent excellence because of that structure.
Brian has always invested heavily in coaching and mentoring his employees, colleagues, and other business leaders. Their achievement has been a source of great pride for him.
Brian holds a Bachelors of Science Degree in Printing Management from Western Michigan University. He is a prolific reader and lifelong learner on a wide array of topics. He is also an enthusiastic traveler and huge foodie via his wife's diverse cooking, exhaustively sampling the great cuisine of Metro Detroit and sampling cuisines throughout his travels.
Show Highlights
During this episode:
The title of "Leader": What are you leading? [1:03]
"Leading leaders is messy" [3:32]
Welcome guest, Brian Suszek [4:55]
The "Top Three"
Brian's career journey: Moving from a cost estimator to CEO at Tweddle Group [7:50]
Tracy Suszek: Brian's wife who drives tremendous candor [17:14]
Joe Bennett: A turnaround specialist who amplifies Brian's effect [23:18]
Eric Taylor: Brian's get-stuff-done team member [34:36]
Chad Ehnis: Brian's corporate strategist who drove a scaling effect [43:04]
Transformation & Disruption
Insight into the corporate strategy shift(s) within Tweddle Group [50:04]
Successful industry disruption: Why CGS? [56:14]
You have to hear this…
Brian's Hack: Trust yourself to connect the dots [59:53]
Additional Information
Contact Brian Suszek:
Contact Gregg Garrett:
Contact CGS Advisors:
Subscribe: