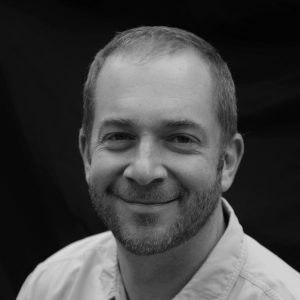 Gregg is the Founder and CEO of CGS Advisors, LLC. For the last 25+ years he has pushed the limits of corporate cultures by formulating and implementing unique corporate, business, and functional strategies. He is a visionary leader who prides himself in recognizing commonsense solutions for complex problems and supports "Corporate Bravery" by motivating teams to reach well beyond the typical boundaries to achieve greatness.  Gregg founded  Connected Detroit Innovates, a cross industry consortium of chief innovation officers who are committed to collaborating to succeed, and is the host of the leadership podcast You, Me, and Your Top Three.
Gregg is a best selling author and public speaker.  He has co-authored the business and leadership book, Competing in the Connecting World, to assist leaders understand this era of significant industry disruption, necessary firm transformation, and the leadership necessary to succeed.
Prior to launching CGS Advisors, Gregg was the Chief Strategy Officer for IT & Innovation at Volkswagen Group of America. As such, he developed and led the Strategy and Innovation practice for one of the largest automotive companies in the world. His teams defined the corporation's strategy for how to apply IT; developed and managed innovation programs focused on "the connected world"; and managed a set of support functions including market research, business planning, and a corporate venture capital program.
Before his time at Volkswagen, Mr. Garrett led the development and execution of the corporate strategy department and reestablished and operated the marketing and business development functions as a Sr. Vice President for T-Systems North America (Deutsche Telekom's business division). Before assuming this role, Gregg led and was part of consulting group for gedas USA and Ernst & Young LLC.
Gregg's academic training includes a Master in Business Administration from Michigan State's Broad College of Business, and a Bachelor of Science in Systems Engineering from Oakland University, as well as certificates from Upsalla University (Sweden) and the Helsinki School of Economics (Finland).
Gregg is a "maker". He founded his first firm at the age of sixteen. Gregg founded a collegiate lacrosse program by twenty. And his first industry consortium by twenty nine. Gregg is a teacher. He has authored a Harvard Business School case, key noted and spoken at over 75 global conferences, and is an adjunct faculty and lecturer at several business and engineering schools. Gregg loves to lead. He is top rated lead mentor for Techstars, sits on several corporate adviser boards, and has been coaching lacrosse since he was fourteen years old.
Gregg has received numerous professional and civic accolades. He is a member of Oakland County's 2015 40 under 40, a recipient of Oakland University's Distinguished Alumni Service Award, a Rotary International Paul Harris Fellow.
Gregg's unique blend of professional management experiences in corporate settings, entrepreneurism, systemic understanding of enterprises, and knowledge of upcoming technologies makes him passionate about two distinct things:
The Connected World – similar to how the Internet has effected how people communicate from the 90s to today, the ultra-connected environment of people AND products will revolutionize the world economy over the next 10 years.
People – The best strategies are useless unless people are motivated to understand and implement them.
---