Unless they have changed their ways, even the best run Board of Directors are most likely not properly equipped to provide the needed advice and guidance to their company's leadership team in such tumultuous times as we are competing in today.
To say "what a difference a year can make" is truly an understatement in 2020. No one saw this coming and just when it feels like a state of equilibrium is nearing, another event occurs, restoking the embers. We then are back in the firefighting mode and are not focusing on the underlying foundational issues that need to be addressed here and now.
Like it or not, there is no yellow brick road that we can follow to take us back "home". The world has changed inexorably and how each of us views these changes is as varied as the refractions of light going through a prism. This means that arriving at a consensus for not only what ails us, but what an acceptable solution can be, will take much more effort than what was required in the past. Developing a path forward, not backward, that will provide a company with the needed strategy to ensure the company's prosperity and protecting the interest of shareholders and relevant stakeholders is the domain of the Board of Directors. How are they doing?
I am not advocating here for a change in Board governance that would tilt existing members out of their roles; rather given my past experience of serving on Board Committees and Advisory Councils to Boards, members need to infuse perhaps the full Board of Directors and minimally the Standing Committees with outside expertise that can help the Board navigate through the here and now. Even more importantly, they must chart a new course for the company's transformation. How companies need to pivot from the past to the future is best exemplified by the "frictionless" models being demanded by consumers and advocated by businesses that were already there or changed their operating model to meet the demand. This expectation is not going away; there is perhaps too much upside for businesses to reduce labor costs, especially as most consumers seem to value the peace of mind for feelings safer and less vulnerable over the inconveniences it causes them. To customers, this is now worth the trade-off. This is just one trend and there are many more that have impacted every company's well-being.
Not only are there consumer trends that have and will remap our brains, but the societal changes being discussed in today's media will have a much deeper and prolonged impact on how we as humans, citizens and ultimately consumers interact with companies. As I stated early in this discussion, no one saw this coming and thus no one was truly prepared to manage the impact of the pandemic. Now add the overlay of the societal unrest which will continue to upend the status quo; then what is a Board to do? Board members can not return to business as usual, they will not get a pass if caught flat footed in the future for having survived 2020.
Board of Directors need to rethink how best to address the well being of their company, the shareholders and stakeholders. We do not believe that adding more Board members is necessarily the right answer for a company but adding to a Board's capabilities is.
Any one of us can develop a list of the over arcing issues that companies need to address in order to not only survive but thrive in our uncertain future. My list would start with becoming resilient, moving to digital everything, mitigating risk, simplifying operating models, all things talent and ethical existence. So if our expectations for what a well-managed Board of Directors should be capable of doing are shifting, how do they deliver on this responsibility?
I am suggesting here that creating advisory councils either under the direction of the Chairman of the Board or existing Standing Committees can be immediately accretive to the Board's capabilities. I cannot think of any normal Standing Committee whose mandate has not been greatly altered by the pandemic and everything else that has followed. An Audit Committee usually focuses on identifying and onboarding an independent auditor, financial reporting processes, internal controls and compliance with laws and regulations. With those high level requirements understood, the questions the Audit Committee has to ask themselves and be prepared to address is how has COVID-19 impacted each of these duties? When an auditor cannot get into a plant, warehouse or retail store, how do they form an opinion on inventory? With work and workers conducting business from anywhere and ancillary systems being utilized, how can they feel comfortable on determining adherence to internal controls? These are but a few examples for an Audit Committee; every other Committee is faced with countless other changes brought on by the pandemic, changing social norms and endless drumbeat of technology disruption.
Advisory councils do not necessarily require a Board member to join in. However a Board member needs to be responsible for the work of the council and to help guide them along to ensure compliance with the Boards governance. By utilizing advisory councils, the existing Board members can remain focused on their overarching responsibilities and duties, be accessible to the various leaders of the company and keep current with their respective fields of interest. All the while helping to ensure the long term viability of the company by bringing on outside expertise with deep experience in solving for the future.
So what should Board of Directors be focused on today? First of all, candidly assessing what the various members capabilities are and are not. Secondly, determining how the company's operating model has been impacted since the start of COVID-19. Third, diagnosing the attributes of the companies that are succeeding in 2020. Finally, searching for and identifying individual leaders who can step into an advisory council to fill the critical gaps. There are many ancillary benefits that can accrue to a Board of Directors and the company that chooses to utilize Advisory Councils.
The Board of Director Punchlist – Immediate Action Items for Consideration:
Review and reassess the Board's Governance documents relating to diversity, inclusion, and fairness principles.
Re-examine the company's Code of Conduct material; working with the HR Committee to ensure the material is up to date and that an appropriate plan is developed to retrain all employees, starting at the top.
Board Chairman to engage an independent third party to work with all Board members to assess capabilities and identify gaps which need to be addressed for advancing the company's 2020 and beyond plan.
Conduct a series of risk assessment reviews with the appropriate Committees and leadership members to understand the company's overall resilience rating to withstand the ongoing pandemic and social issues impacting business assumptions.
Determine if creating Advisory Councils will benefit the company and, if so, take the immediate steps to build out the required capabilities.
Be open to change.
If you would like to explore how our team can support your Board of Directors or transformation efforts, please reach to us at info@cgsadvisors.com.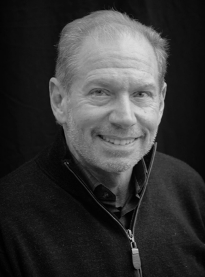 CGS Fellow Tim McCabe is an expert in global market disruptions. Tim managed the largest industrial bankruptcy in history and now advises leaders on strategic transformation. Tim is the former global Chief Information Officer and Corporate Officer at Delphi. Tim keeps close to his passion for guiding technology entrepreneurs by advising early stage startups. He holds a BA in Philosophy from Oakland University, an MSM from Walsh College, and an Information Management degree from GM University.