Keynote Speaking & Thought Leadership Services
At the core of our offering are insights and experience that have proven valuable to our team members, clients, and business partners.  After many years of applying these methods and approaches for our Fortune 500 clients, CGS is now offering a set of bespoke services focused on assisting corporate leaders drive perspectives for their staff and customers: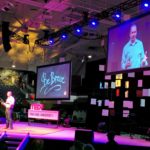 CGS leaders and fellows are available to speak at industry and corporate events.  Currently these discussions often focus on topics from the best selling book, Competing in the Connecting World and speak to executives and how they must lead to allow their firm to survive and thrive in changing markets..  These subjects are delivered by authors Gregg Garrett & Warren Ritchie.
CGS Fellows and award winning speakers like John Horn and Ty Beltramo are also available to address your groups.
Workshops & Certification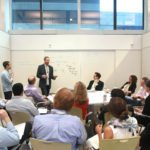 Together with our higher education partners, CGS is packaging its insights into educational pods and delivering them as part of Certificate programs.  These certificate programs can be offered onsite at your company or at one of our educational partners.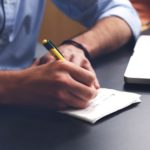 CGS leadership has regularly contributed to industry publications, Harvard Business School Case Studies, published business books, and white papers.  Our leaders from time to time assist clients in thinking through complex industry perspectives, but also assist them in positioning the view in the market through professionally written content.
Examples: