We typically apply our thought leadership to client engagements where we advise senior leaders directly through coaching sessions, facilitating workshops, or by creating bespoke work products and deliverables. These are tuned to client's specific needs, environments, and cultures. However, on occasion, our Fellows and thought leaders create broader reports or conduct white paper studies that are useful for leaders in a more broad setting.
These thought pieces, much like our podcast and blog posts, are intended to help leaders reflect, think, and consider their path forward. We believe the best leaders are those who are informed and surrounded by a strong set of relationships that they can lean on as they make calculated and courageous decisions. Our hope is that these perspectives can assist as you respond to disruption, drive your transformation, and bravely lead your organization.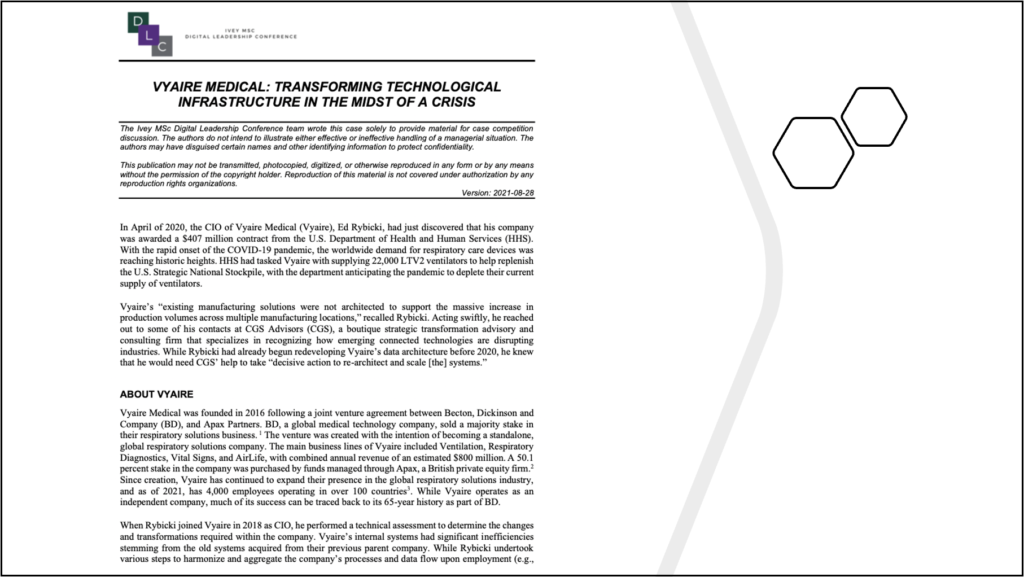 Transforming Technological Infrastructure in the Midst of a Crisis
In 2020, CGS Advisors supported Vyaire Medical in re-architecting and scaling its IT infrastructure to support increased ventilator production volumes driven by the COVID-19 pandemic. A team of MBA students from Ivey Business School highlighted the key activities and successes of these efforts.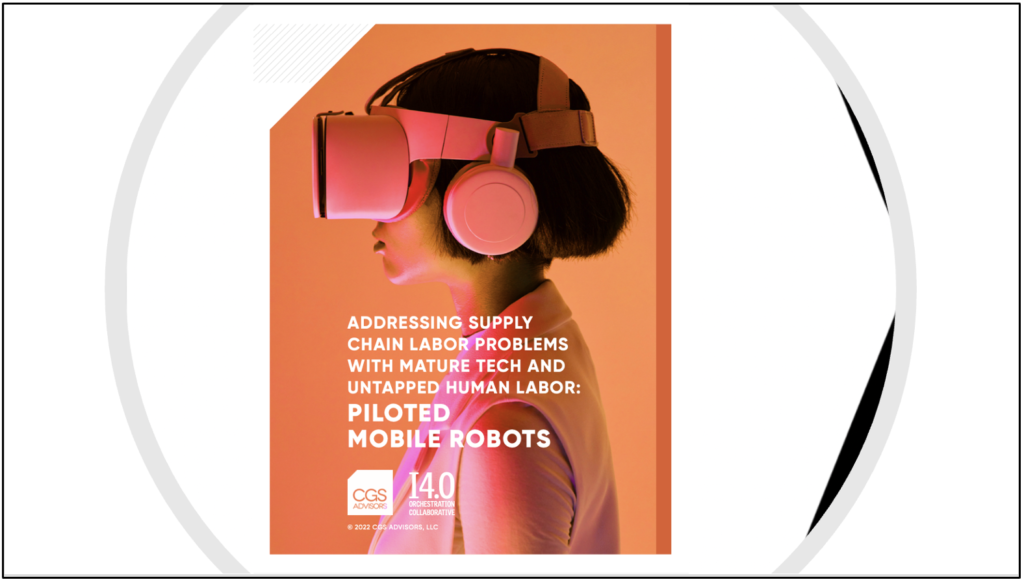 Addressing Supply Chain Labor Problems with Mature Tech and Untapped Human Labor: Piloted Mobile Robots
Supporting content from the 2021 Labor and Industry 4.0 Technology Adoption Study
The labor landscape is changing, and while we wait for the promise of AI and sensor fusion to be realized, disrupting technologies can be deployed today.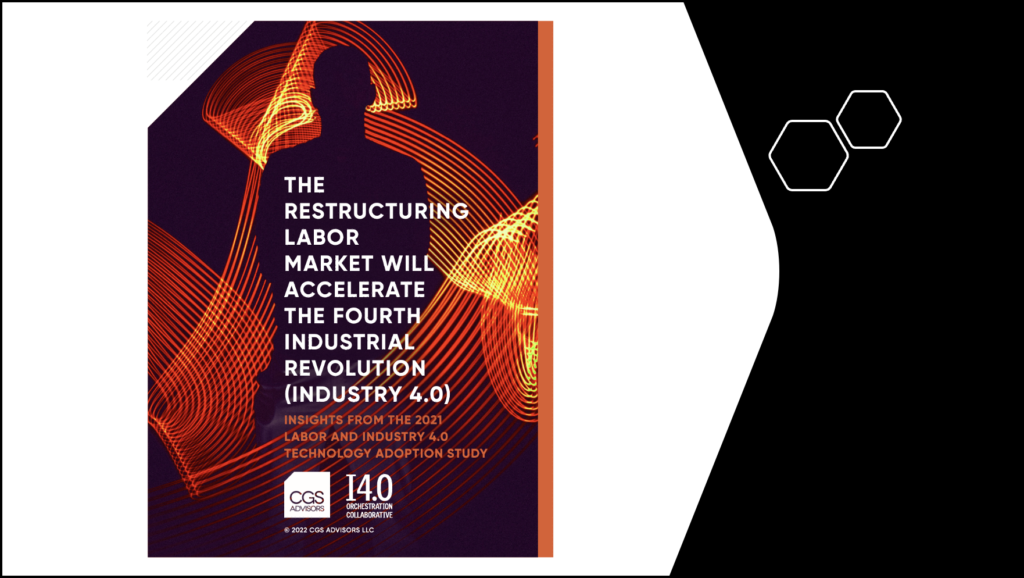 The restructuring labor market will significantly accelerate the fourth industrial revolution (Industry 4.0)
Insights from the 2021 Labor and Industry 4.0 Technology Adoption Study
There is, and will continue to be, a shortage of working people. The labor market shortage is not a blip, and I4.0 technology absorption is not just a disruption. It is an essential mitigating strategy, an opportunity, a competitive advantage.
Pandemic Driven Disruption Reports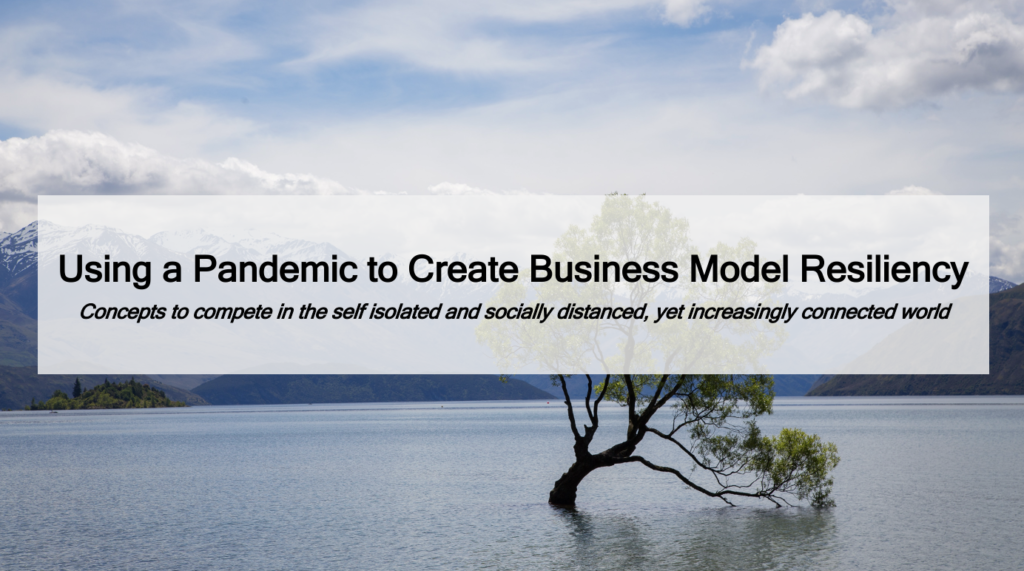 Post Pandemic Planning – Business Model Resiliency
This report is the second in a series related to how leaders of organizations are responding to the environment created by the COVID-19 pandemic. In this second report in the series Warren Ritchie, and  Gregg Garrett layout a basic set of frameworks that help leaders assess the resiliency of their business in the mid to long term. Useful for leaders of organizations who are planning their longer term response to the pandemic.
Recognizing the Patterns in the Pandemic Driven Crisis
In this short report, Gregg Garrett, Warren Ritchie, and Tim McCabe layout a basic set of frameworks that help to put the response to the COVID-19 Pandemic into a larger set of patterns. Useful for leaders of organizations who are needing to frame their response to the disruption.
Transforming the Firm: Enterprise Innovation
MIND YOUR I'S AND P'S
In this short guide, CGS Advisors Enterprise Innovation Experts provide an overview of the five I's of innovation and five P's linked to typical enterprise innovation processes.
Transforming the Firm: Connected Work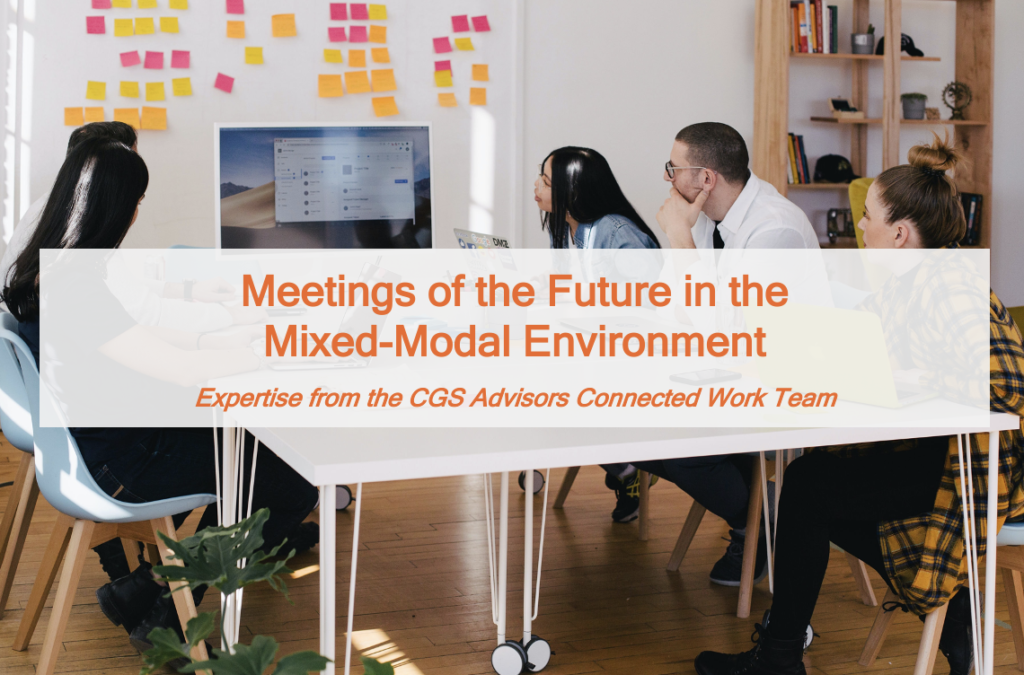 MEETINGS OF THE FUTURE IN THE MIXED-MODAL ENVIRONMENT
In this short guide, CGS Advisors Connected Work Communication Experts provide the top 5 keys for successful mixed-modal meetings of the future.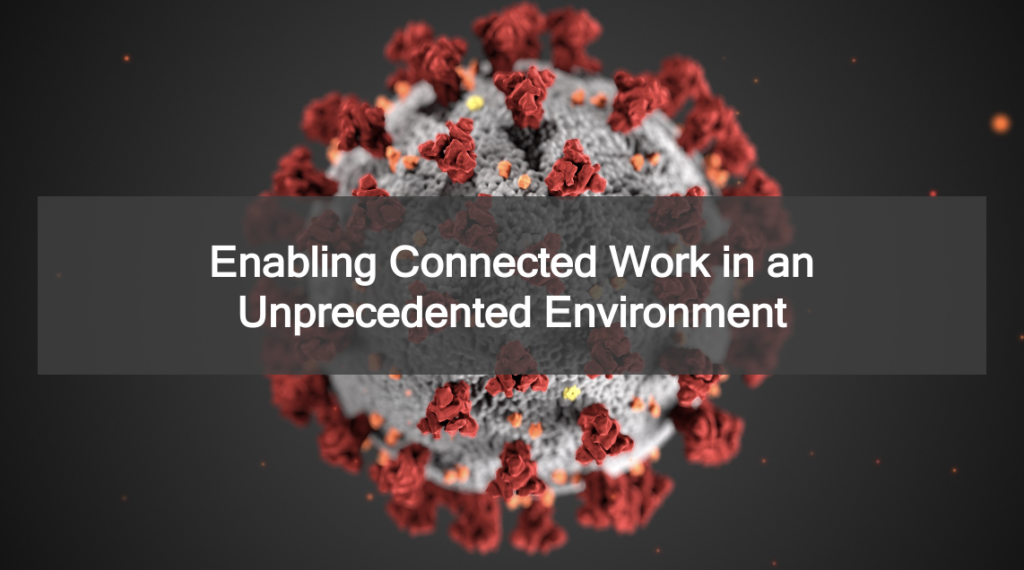 ENABLING CONNECTED WORK IN AN UNPRECEDENTED ENVIRONMENT
In this short guide, CGS Advisor Connected Work experts provide a top 10 list for effectively working remotely during the COVID-19 pandemic.
Industry Insights: Mobility, Connected Vehicle, and Automotive
Connected Automotive Economics: A New Approach for OEM Pricing Practices
In this report, CGS leaders (Warren Ritchie and Gregg Garrett) explore how technologies are transforming products into platforms on how they may effect the economics of the industry and how vehicles are priced in the connecting world.
Your Customer is Connected – Are You?
In this report, Gregg Garrett and Warren Ritchie explore how connected products are potentially the most important touch point for any product company, and how customer expectations are shifting as we enter the Connected World.