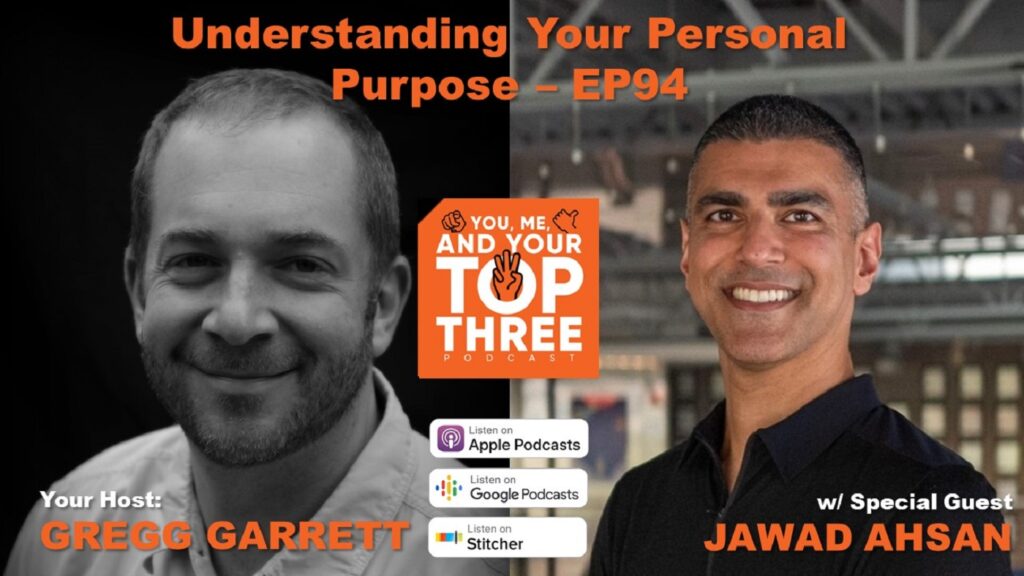 Understanding your personal purpose: Host Gregg Garrett is joined by Jawad Ahsan, CFO at Axon and recent author of What They Didn't Tell Me. His Top Three include leaders who instilled confidence, how to find the fun and purpose in a job; how to find the silver lining even when he has to be intense; the importance of integrity; and, a partner who helps him understand and drive intellectual curiosity. And you have to hear what Jawad says about finding your North star.
About Jawad Ahsan
Jawad Ahsan joined Axon in 2017 and is responsible for leading the company's global finance, corporate strategy, legal and IT organizations. He also serves as the executive sponsor and owner of Axon's consumer-facing business.
Prior to Axon, Jawad was CFO for Market Track, a private-equity backed SaaS marketing intelligence company that he helped guide to an exist to Vista Equity. He also spent 13 years in various roles at GE, most notably serving as CFO for GE Healthcare's electronic health record and enterprise software businesses. Jawad gained substantial international experience while at GE, working across more than 20 countries in several industries including healthcare, aviation, financial services, and film & entertainment. Jawad is a graduate of GE's Corporate Audit Staff and Financial Management leadership development programs.
Jawad earned his MBA from the MIT Sloan School of Management and a BA in Economics from the College of the Holy Cross.
Show Highlights
During this episode:
What is YOUR purpose? [1:10]
Why answering this question is important [2:30]
Welcome guest, Jawad Ahsan [5:36]
The "Top Three"
Earl Jones: An early mentor who helped Jawad find his confidence [9:22]
Rick Smith: A leader who helps find the fun and purpose in a job [13:45]
Randy Moser: A partner who helps find the silver lining when things have to be intense [25:02]
Matt Marsh: The leader who highlights the importance of integrity [30:29]
Kishan Shah: Someone who helps Jawad understand and drive intellectual curiosity [35:31]
Transformation & Disruption
Inside Jawad's new book, What They Didn't Tell Me [37:56]
The four uncoachable traits [40:41]
The purpose of writing the book [45:09]
You have to hear this…
The importance of defining your North star [53:52]
Additional Information
Contact Jawad Ahsan:
Contact Gregg Garrett:
Contact CGS Advisors:
Subscribe: