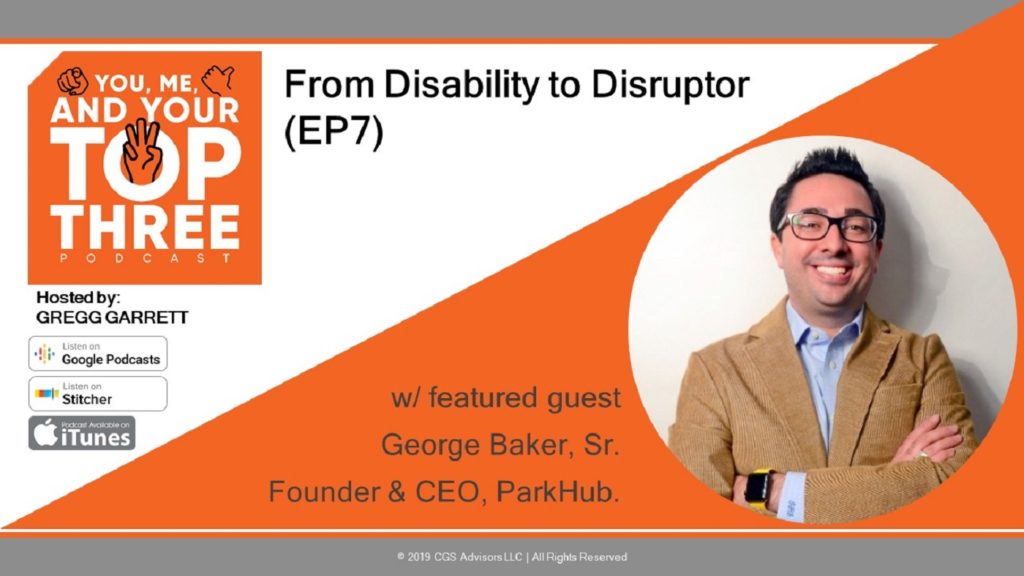 About this Episode
George Baker gives us an in-depth walkthrough of his journey from his early beginnings as employee of his family business to entrepreneur, to making incredible strides in the parking tech industry. George presents key details surrounding his parking operation, technology company, ParkHub and the evolution of shifting from consumer business model to enterprise. George concludes with talking through each of individuals who played an incredible role in making certain he led with a "Failure is not Final…" mindset and a tenacity to build and propel with vision.
About george Baker
George Baker has nearly 17 years of hands-on experience in the parking industry. He prides himself on deep domain knowledge of both transient and event-based parking. He has built a company that bridges mobility and real estate by providing a comprehensive suite of services that transforms parking operations to a value added service for his clients. In order to consistently exceed customer expectations in the event-parking space, ParkHub provides logistics and occupancy management services, as well as cutting edge insights into the operations. Truly George is reshaping the parking universe, one satisfied customer at a time.
Show Highlights
Intros and Background
3:52 From family business and back again: George's background and journey in the industry and leveraging technology to disrupt dyslexia
Segment 1: Forming a firm.
10:00 How and why George built a business in parking reservations (B2C).
18:49       How George made the shift from B2C to B2B.
Segment 2: Disruption in Industry & Needed Capabilities
21:16 George explains how "data is the new oil", the launch of ParkHub and how it caters to a convenient, customer experience.
25:18 What does industry collaboration look like and what are some key capabilities?
33:47 George's tips to other entrepreneurs on team building and making the vision plain.
Segment 3: Brave Leadership & the "Top Three"
39:45 George recognizes his personal advisors, those both inside and outside his industry.
47:39 How does George lean on his advisors for bravery?
Wrapping Up
50:29 What piece of advice does George want to share?
49:35 ParkHub news & How to stay in touch
Additional Information
About ParkHub: parkhub.com
Contact George:
Contact Gregg:
CGS Advisors: