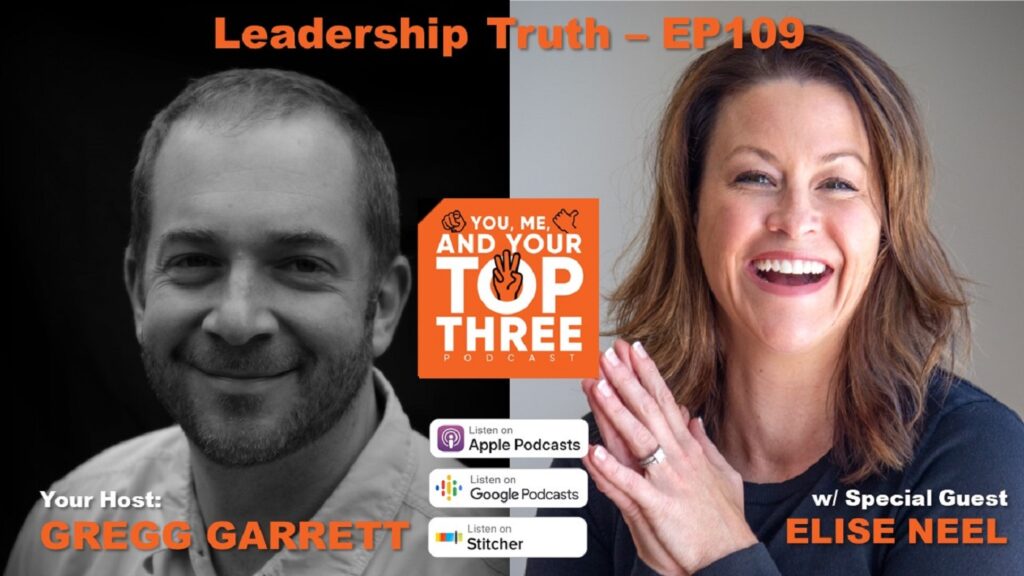 Realities of Top Leadership: Elise Neel, VP, Verizon New Business Incubation, joined host Gregg Garrett for a discussion on the realities of top leadership and how to succeed once you reach that point. Elise also shares her leadership journey and philosophies, and how important it is to create a team of like-minded professionals to lean on at work. She of course speaks about her top three ranging from her faith to her partner who has had her back to allow her career to take off to a truth teller who keeps her in her place to a boss who gives her advice she doesn't always want, but needs. And don't miss what she says about the one-minute pause.
About Elise Neel
Elise Neel, VP, Verizon New Business Incubation, is harnessing her fiercely curious builder mindset to scale new software automation businesses fueled by the orchestration power of the 5G future.
Elise's team houses industry experts across strategy, product, technology, sales, marketing and R&D in the areas of location technology, aerial and terrestrial robotics, industrial IoT, and other emergent technologies. Bringing to bear her experience in new business development, big data platforms, geospatial intelligence, analytics, and IoT, the transformative work she's leading is directly fueling industry 4.0.
In addition to leading NBI, Elise is the Global Co-Lead of the Women's Association of Verizon Employees (WAVE) employee resource group. With more than 13,000 members in 32 countries, WAVE is a pivotal advocate for women at Verizon, arming members with real-life skills, training, and leadership development opportunities.
Show Highlights
During this episode:
"It's lonely at the top" [1:07]
Components of the loneliness [2:38]
Welcome guest, Elise Neel [9:00]
The "Top Three"
Faith: Elise's relationship with her God has served as a strong anchor to guide her [15:43]
Rich: Elise's husband who has had her back to allow her career to take off [25:10]
Nicole: A truth teller who keeps Elise in her place [32:52]
Rima Qureshi: Elise's boss who gives her advice she doesn't always want, but needs [41:33]
Transformation & Disruption
A game of poker, not roulette: Elise's lessons learned and process for breaking through boundaries [46:00]
What do five years from now look like for a boundary-bender? [52:30]
You have to hear this…
The "one-minute pause" app [54:58]
Additional Information
Contact Elise Neel:
Contact Gregg Garrett:
Contact CGS Advisors:
Subscribe: