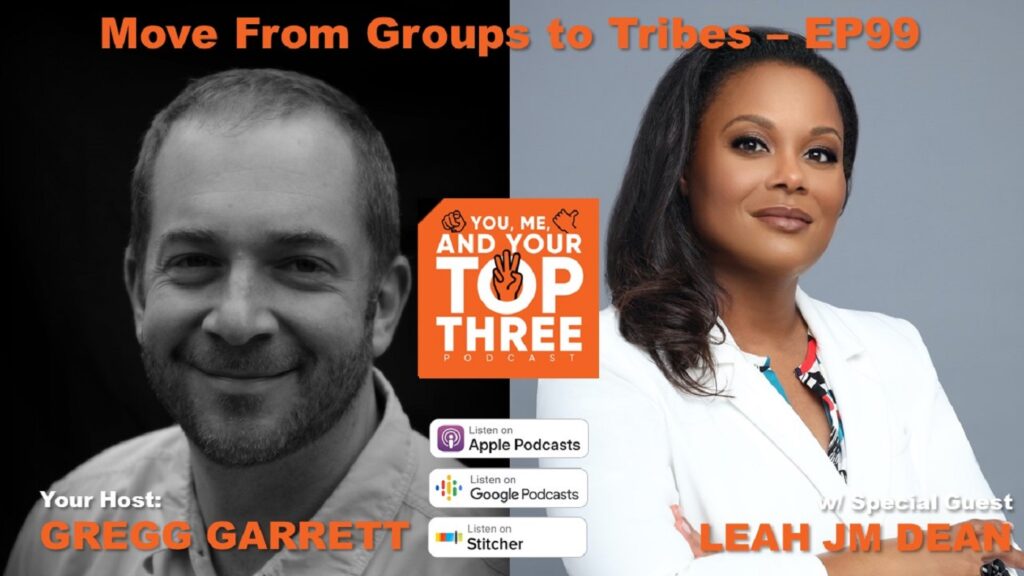 Create an Environment to Encourage Innovation: Host Gregg Garrett is joined by Leah JM Dean, author and Founder and CEO of Conduit International Ltd., who discusses how to assemble the tribe. Leah's Top Three include a former early career boss, a colleague, and a leader who helped her recognize imperfect perfection may be the key. And you have to hear what she says about how to build tribes of women that support one another and can unlock the value in companies.
About Leah JM Dean
Leah JM Dean is the author of the best-selling book, Assemble the Tribe, and an expert on leading with a "tribe mindset". She is a former Chief Human Resources Executive and Board member who, for more than 20 years, successfully led multiple billion-dollar people integrations and developed leading HR strategies. As the Founder and CEO of Conduit International Ltd., Leah has worked with organizations and executives across numerous industries, including insurance, reinsurance, education, not-for-profit, and business consulting.
On a mission to create a more connected world, Leah uses science and her proprietary group research with over 1200 women to help her audiences confidently navigate life and leadership with authenticity, courage, and heart.
She has been featured in Entrepreneur and Authority Magazine along with many other local and international media outlets and podcasts.
Show Highlights
During this episode:
Bermuda: Why discuss the small island nation? [1:05]
Protecting their strategic advantage [5:08]
Welcome guest, Leah JM Dean [7:57]
The "Top Three"
Tony: An early career coach who taught her about leadership [14:15]
Fiona: The leader who taught her to always assume good intent [19:40]
Celia: A colleague who Instilled the importance of "two calls and a cup of coffee" [24:22]
Additional advisors: A college friend and a leader who valued being perfectly imperfect [31:36]
Transformation & Disruption
Leah's definition of a tribe [37:24]
The importance of diversity in a tribe [40:47]
Is building a tribe different for women? [43:18]
Get "Assemble the Tribe" on Amazon [49:08]
You have to hear this…
"Everyday, we have the opportunity to choose how we show up" [50:18]
Additional Information
Contact Leah JM Dean:
Contact Gregg Garrett:
Contact CGS Advisors:
Subscribe: