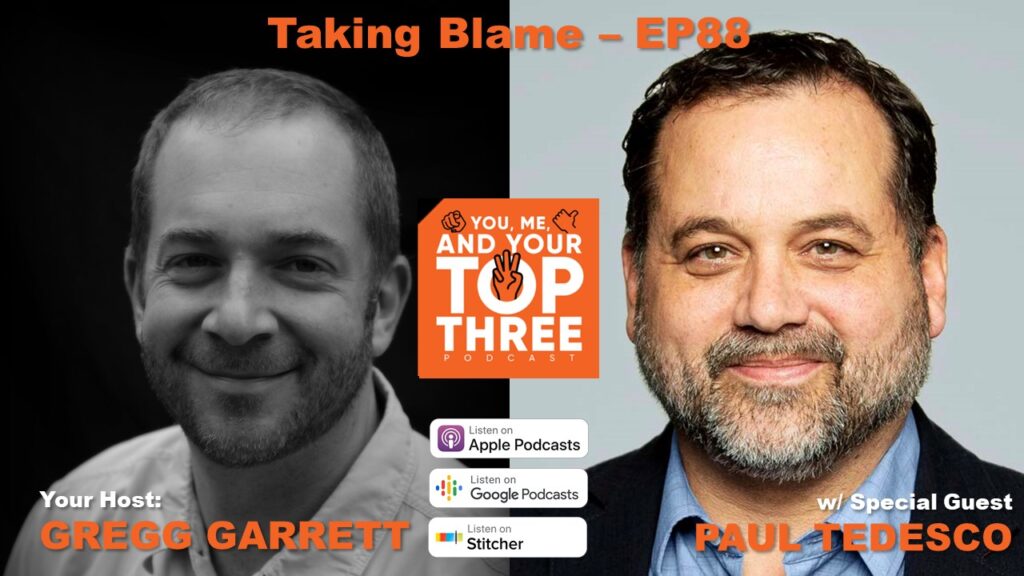 In this episode, Gregg speaks with Paul Tedesco, Managing Director CRM & Digital at TrackDDB, a digital marketing agency in Canada. Paul discusses how he got to where he is in the industry and his predictions of where marketing will go over the next 5 years. Of course, Paul shares his Top 3 which includes lifelong friends and people who help him 'gut check'. And you have to hear what he has to say about winning trust with a normally counterintuitive business model. All this and more!
About Paul Tedesco
A 25-year marketing industry veteran, Paul has spent his career focusing on using data, technology and analytics to deliver the right message to the right customer at the right time. This journey has led from mass advertising to promotions, shopper marketing and 1:1 CRM. Paul currently heads up the North American operations of Track DDB, a leading data, technology and analytics agency focusing on data driven marketing.
Paul Tedesco (MBA, DeGroote School of Business, McMaster University) has been an instructor in Marketing at the MBA level for over 15 years. Paul's area of focus is in Customer Value Creation specifically in the Data, Technology and Analytics area and he has been and instructor in Brand Management, Customer Value Creation and Data and Analytics.
Show Highlights
Segment 1: Overview
00:50 The blending of Information Technology into everything we touch and see
01:58 Knowing the tension between many senior leaders in a firm as they try to transform companies
02:48 Paul Tedesco introduction
04:45 Paul's background
06:05 About Paul's company, TrackDDB
07:48 Marketing in the food industry: B2B & B2C
Segment 2: The "Top Three"
10:47 Paul's 'Top Three' begins with Barb Williams who has given Paul a conscience to help him navigate the competitive landscape of Marketing & Advertising
11:35 The power of projecting the right message
13:56 Filling your Top 3 with people that have unique perspectives
16:19 Paul's 'Top Three' continues with Bill Hints who showed Paul how to be an entrepreneur; being your own boss
19:34 Living a life of variability or stability
20:25 Paul wraps up his 'Top Three' with Mark St. Angelo, a friend and high school classmate that is Paul's cheerleader and who helps him succeed at his endeavors
23:51 Putting deliberate, precise trust in your peers and colleagues can be a key to success
25:36 Teaching your students how to invest properly in professional relationships
29:08 When thinking about professional relationships, remember what's in it for each person involved
32:45 Paul's plan to disrupt the company's media spend
33:54 Disrupting spaces often requires you to play the long game
34:29 Paul adds one more to his 'Top Three' with Bill Roberts, who's consistency and stability in Paul's life made him a safety net
38:51 Bill's guidance helps Paul with his leadership decisions
Segment 3: Transformation & Disruption
40:00 Paul's customer experience work with McDonalds
43:00 What is FOFO?
47:37 Helping firms divvy up their marketing budget
51:01 Transforming the diversity of the Canadian Advertising industry via increasing recruitment of youth
53:41 The latin word for sponsor and the meaning of taking ownership
Segment 4: Wrapping Up
55:56 Closing thoughts: the most important thing in marketing over the next few years is privacy
57:19 Keep up with Paul on LinkedIn and checkout his firm's website
Additional Information
Contact Paul Tedesco:
Contact Gregg Garrett:
Contact CGS Advisors: