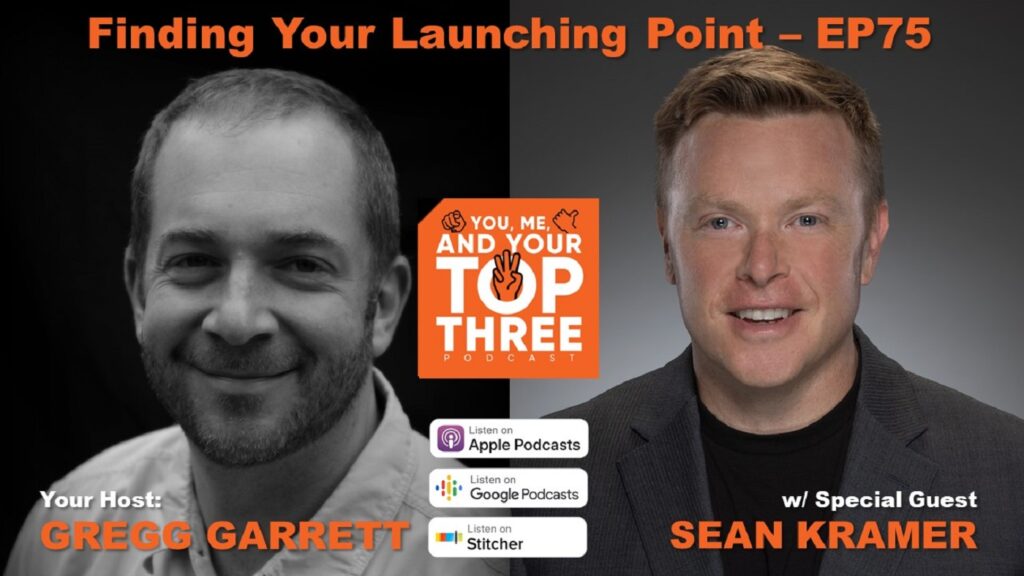 During this episode, You, Me and Your Top Three host, Gregg Garrett, speaks with Sean Kramer, CIO at SiteOne Landscape Supply about recognizing opportunity while it is still happening. He discusses his career journey that has taken him from a mid-level IT leader to CIO through 25+ acquisitions and a move from private company to IPO. Of course he speaks about his Top Three who have helped him along this journey including his spouse, private equity advisor who helped him grow from industry to industry, and CEO and business unit leads who have taught him how to lead beyond his function. And you have to hear what he has to say about getting out of technology to drive communication in leadership.
About Sean Kramer
Sean Kramer is a senior executive who leads digital transformation through innovative technologies and data analytics and is personally invested in translating business demands into supportable and strategic IT solutions.
In his current role as Chief Information Officer at SiteOne Landscape Supply, he has the opportunity to define the IT vision and strategy as well as to lead large, multi-functional teams through implementation. What he enjoys most is leveraging versatile knowledge and experience across Information Technology, Finance, Business Intelligence, Data Analytics, E-Commerce, Digital Marketing, HR and Operations to transform and deliver business results.
He is also deeply involved in the industry and earned Georgia's CIO of the Year ORBIE Award in 2018 as well as the ATP Leadership Award in 2017. Additionally, he serves on several industry boards as well as the Advisory Board for Inspiredu of Atlanta, a national education nonprofit that strengthens the triangle of learning relationships between students, teachers, and families to ensure every child excels.
Show Highlights
Segment 1: Overview
1:03 The Story Arch: purpose to drive or effect change
2:35 "Another thing that has an arch or narrative to it is a career journey"
4:16 Sean Kramer: cool, calm, calculated and the guy who is always looking ahead
Segment 2: The "Top Three"
5:50 Sean's story began in automotive and landed in green industry
9:00 A story arch that included a shift from stabilization to a digital strategy roadmap
13:25 Sean's "Top Three" begins with his wife, Brandy Kramer, who helped him be brave, courageous and bold in the decision making process of moving industries
16:49 Sean's "Top Three" continues with his 'influencer', John Seral, who sold the role and set expectations as well as served as catalyst to building relationships
25:07 Sean's "Top Three" also includes his boss, Doug Black, who emphasizes keeping the mission in the forefront and following Stephen Covey's 7 Habits of Highly Effective People
36:35 Sean reflects on needing to pause energy on various technologies to focus on stability
40:32 Sean's "Top Three" rounds out with, Matt Hart who's an excellent leader of people and encourages him to "be bold"
Segment 3: Transformation & Disruption
45:22 Technology: How is it impacting the green industry?
48:33 A focus on e-commerce enhanced due to current events
Segment 4: Wrapping Up
49:58 Communication: Key to being a better, braver leader
51:55 How to connect with Sean
Additional Information
Contact Sean Kramer:
Contact Gregg Garrett:
Contact CGS Advisors:
Subscribe: