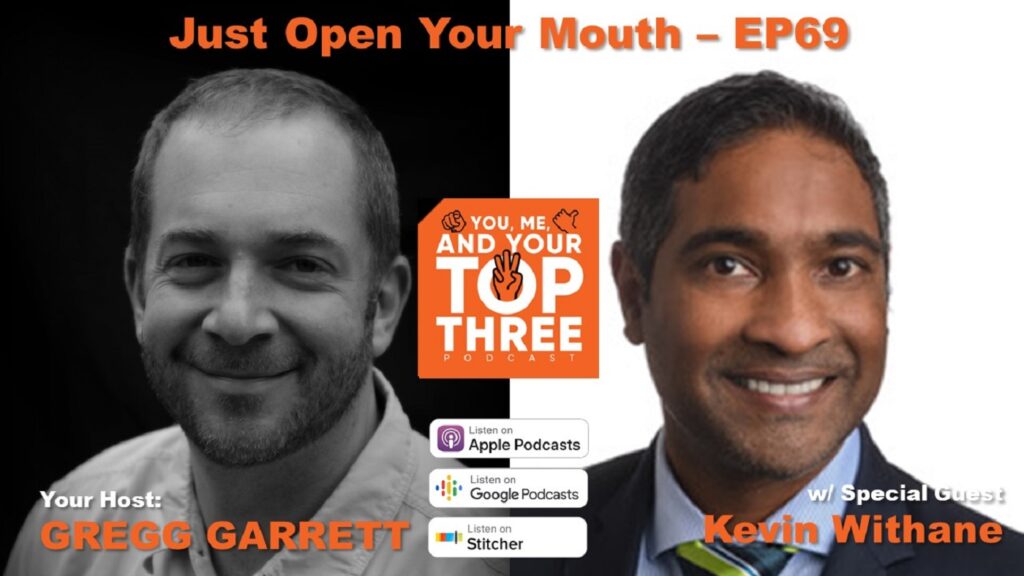 During this episode, You, Me and Your Top Three host, Gregg Garrett, speaks with Kevin Withane, senior legal and ethics director at TI Fluid Systems. As a global citizen, he discusses some of the difficult realities of ethics, diversity, and the current social unrest tied to race. Kevin also shares his Top Three that includes his wife who helped him find his professional purpose to his father who taught him to never give up to his colleague who let him into the system. And you have to hear what he is trying to do to change the world for his daughter.
About Kevin Withane
Kevin Withane is a purpose led senior in-house lawyer and ethics and compliance professional. He was called to the Bar by Lincoln's Inn in the United Kingdom in 2002 and later dual-qualified as a solicitor. For the last 10 years, Kevin's work has had an increasing focus towards ethics and compliance.
Kevin's career has spanned a charity, a quasi-governmental organisation, a regulator, private practice, SMEs and now a FTSE 250 multinational company. From the UK, he has worked and lived in Europe, China, Hong Kong, Russia and now, Michigan, USA.
Kevin's purpose is to use his skills and knowledge to help others make a positive impact on the world. He is passionate about helping build positive work cultures with strong climates of integrity, and supporting companies to become truly diverse and inclusive.
Kevin will launch his first podcast, "Cocktail Leadership" in July 2020. The podcast will be a platform for Kevin and his guests to share ideas around human leadership and purpose, as well as talk cocktails, with the hope to inform and inspire current and future leaders on the changing environment of leadership.
Show Highlights
Segment 1: Overview
0:58 A conversation Gregg is scared to have
4:37 Kevin Withane is "not just talking… he is trying to motivate and do"
Segment 2: The "Top Three"
5:51 Kevin's path to becoming a global citizen
9:03 Focusing on diversity and inclusion to make the world better, especially for his daughter
11:58 Kevin's "Top Three" begins with his wife, Claire, who keeps him grounded & helped him realize why he wanted to become a lawyer in the first place
14:20 "My purpose is to help other people make positive impact on the world"
17:24 Kevin's "Top Three" continues with his father who provides him wisdom and serves as a sounding board
20:04 "Has the meaning of we don't give up changed over time?"
23:04 Human Leadership: Hints for leaders on managing a team's home life within the workplace
26:29 Does diversity impact how people interrupt a phrase like 'we don't give up'?
34:20 Kevin's "Top Three" concludes with David Ludlow who "let him in"
37:41 "Let's make sure I've given you some doors to open, it's up to you to go through them"
Segment 3: Transformation & Disruption
42:44 Kevin is offering pro-bono work to help organizations build/ develop and revamp diversity and inclusion programs
44:21 "This isn't about making money… I want things in the world to be better"
Segment 4: Wrapping Up
45:52 How to contact Kevin to continue this honest conversation
Additional Information
Contact Kevin Withane:
Contact Gregg Garrett:
Contact CGS Advisors:
Subscribe: