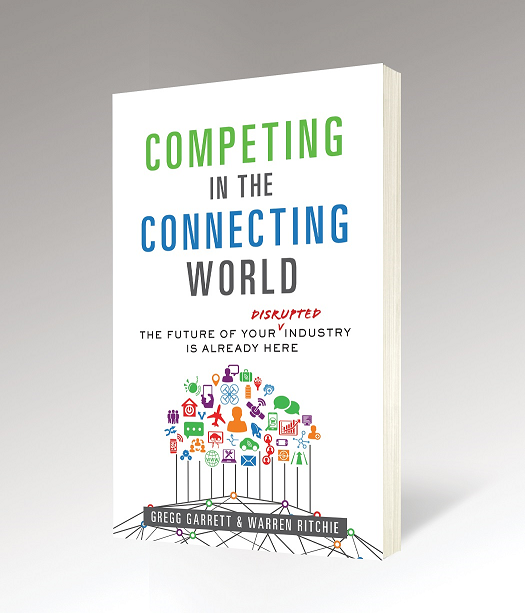 In just over a month, Competing in the Connecting World has been read by current and future leaders all over the world. The publisher has indicated sales in the United States and Canada as well as Germany, the UK, Australia, India, Japan, Russia, Mexico, Brazil, and Argentina. We are certainly humbled by the support and encouraged by the reviews received.
One review that recently stood out summarizes what we set off to accomplish – better than we even are able articulate:
It is the rare book that artfully weaves strategy, operational execution, philosophy and psychology together into a field guide for business disruptors, but that is what Gregg and Warren have pulled off with Competing in the Connecting World. Both having first hand experience in what they have described in this book makes it all the more powerful for the readers who are looking for a road map to transform themselves, others around them and the business they want to disrupt. – Tim McCabe
The most common question we are asked since the book release is, "Why did you invest the time to write?"
The simplest answer is that we felt a responsibility. It as the same responsibility I felt 6 years ago when I was on an advisory board at my alma mater. I pointed out that they were not preparing the students to compete in the world in front of them. As someone who has been responsible for innovation and preparing firms for industry disruption, my teams have always applied proven models to tomorrow's business environments. Sitting on advisory boards, I realized that this didn't come as naturally to other educators or leaders. So when the department chair asked me to assist, I jumped in. We developed a course and tried to help the students learn about the Connected World and what it takes to compete in it.
Through 5 years of that education process, we learned what worked and what didn't to drive the points home. During that time, we have had executive MBA students approach us and ask us to speak to their peers at their corporations. The frequency in which people told us, "I wish more people could hear your message," made us think that it was probably time.
The truth is that we are all in the midst of the most significant disruption of most modern leaders' careers, and there is a gap in business leadership messaging on what to do about it! We've observed plenty of people talking about the technological change, a few talking about the broad reaching effect of these technologies, and only a small handful helping leaders understand the disruption and what they need to do to transform their firms. This is what we have set out to do for our clients, in the classroom, and now in this book.
This guide is intended to assist leaders prepare for "the first mile" of transformation. In working with global brands for the last 20 years, we knew that although leaders on different continents speak about the transformation slightly differently, the gap that exists in their understanding of what to do was likely global one.
What we didn't realize is that the book makes for good ocean or lakeside reading, from the Caribbean to the western USA. 🙂
Let us know where you are reading Competing in the Connecting World and what you are learning. Send us some pictures, beach optional!
---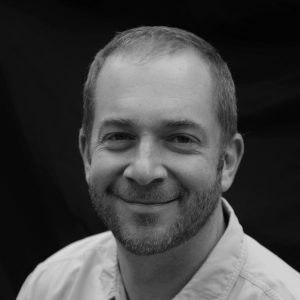 Gregg Garrett is the CEO and Managing Director of CGS Advisors LLC, a boutique strategy and innovation advisory firm. As such he pushes the limits of corporate cultures by developing and implementing unique strategies that capitalize on technology-oriented disruptions to industries and markets. Previously, Gregg served as chief strategy roles in the Volkswagen Group and Deutsche Telekom and was part of Ernst & Young's Management Consulting Practice. Gregg is an experienced international keynote speaker & lecturer, and he has recently authored a best-selling business leadership book titled Competing in the Connecting World. He can be reached at greggory.garrett@cgsadvisors.com