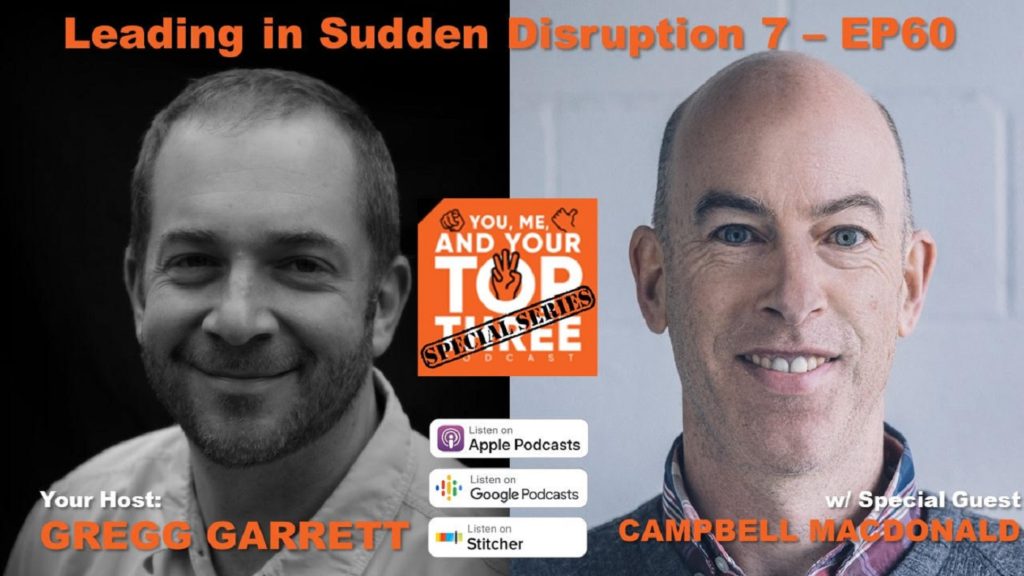 During this mini episode, You, Me, and Your Top Three host and CGS Advisors CEO, Gregg Garrett, speaks with Campbell Macdonald, the Founder and CEO of Proxxi. He speaks about rapidly pivoting his company to remain relevant during this pandemic, the process he underwent, and how he moved fast. Campbell also shares his thoughts on how to recognize capabilities that will let you excel versus those that will hold you back.
About Campbell Macdonald
Campbell is an entrepreneur and the CEO Proxxi, a smart sensor that senses and interprets electricity with software. Their first product, Proxxi Band, is targeted at electrical workers. It notifies the user by vibration when they get too close to an electric current. Currently, there are no connected, always-on devices to detect electricity for the 20 million US workers covered by an electrical safety plan
Before Proxxi, Campbell co-founded Pathful , an artificial intelligence solution for enterprise marketing. After going through Techstars and raising VC from Foundry Group & Angel List, Pathful was acquired by Mobify in 2015.
Previously he co-founded Parking Mobility in 2009, an early mobile-first, social enterprise targeted at disability community. Before setting out his own, he held senior management roles at BuildDirect, Home Depot and Canadian Pacific Railway.
Campbell has an MA from Queen's in game theory and economics.
Show Highlights
0:41 No one has been here before – facing the global pandemic together.
1:44 Campbell Macdonald – Founder and CEO of Proxxi
4:30 Transitioning nascent capabilities to a secondary product/service.
7:52 The compressed process of pivoting during COVID-19.
12:22 "Who knows how many mistakes I'm actively making right now."
14:06 Stay in touch with Proxxi!
Additional Information
Contact Campbell Macdonald:
Contact Gregg Garrett:
Contact CGS Advisors:
Subscribe: