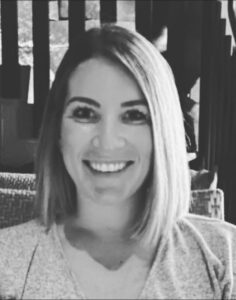 Steffani Nowak is an Engagement Manager at CGS Advisors, who enjoys working with clients and assisting in helping identify and implement unique solutions to their challenges. Steffani is extremely process oriented and utilizes this talent to quickly identify gaps and areas for improvement.
Prior to joining the team, Steffani spent almost 10 years in the Automotive Industry within Supply Chain and Purchasing. She has spent time in the corporate, manufacturing, and warehouse setting within her career, which has been invaluable. In her most recent role at Stellantis (formerly Fiat Chrysler), she was responsible for labor and infrastructure sourcing. While in this role, Steffani became an expert at project management and delivering on tight timelines and applies this experience at CGS.
Steffani earned a Bachelor of Science in Business Administration from Central Michigan University, as well as her MBA from Wayne State University. In her free time, Steffani enjoys spending time with her two daughters, husband, and extended family. She also likes to exercise, read, and travel.
---