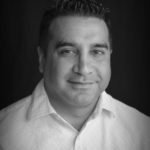 Over the past decade, Scott has worked for some of Canada's top digital marketing agencies, providing consultation and delivery services for a broad number of clients ranging from government institutions to Automotive OEMs. Scott has led a variety of strategic and tactical initiatives that have allowed businesses to achieve their objectives by transforming business processes through the strategic use of Information Technology. He also has very deep experience in Program/Project Management including the design and establishment of a Program Management Office. 
Scott holds a Bachelor of Business Administration degree from Ryerson University in Ontario where he majored in Information Technology.
Interests: Whether it be camping, hiking, or a day at the beach, Scott loves spending time outdoors with his family.  During the winter months you can find Scott skiing and enjoying most of the other activities that the cold north offers.
Accomplishments / Favorite Part of Job: With rapidly advancing technology, comes the opportunity to creatively solve business problems. Being able to understand and push the technology solutions to trail blaze and re-invent how an industry interacts with users and customers is what Scott enjoys most.
Why I Joined CGS: After spending the last decade delivering complex IT projects, Scott wanted to move further into the strategic side of consulting. Scott felt CGS was a great fit as the much of what is done at CGS begins at the conceptualization phase.
Personal Quote: Happiness cannot be traveled to, owned, earned, worn or consumed. Happiness is the spiritual experience of living every minute with love, grace, and gratitude. Denis Waitley
---