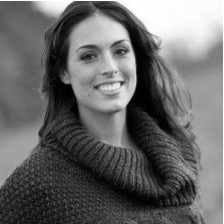 Throughout her career, Elise Cullen has been a detail-oriented and results-driven leader focused on strategy realization. Elise has worked with a variety of executive leaders to develop and deliver solutions for strategic readiness and risk-reduction.
In her role with CGS Advisors, Elise focuses on strategy services across diverse industries. She is responsible for leading the delivery of key work streams of client engagements and ensuring the CGS team meets or exceeds client objectives for the engagement. Elise is an analytic and multi-functional leader skilled in client delivery.
Prior to joining CGS, Elise was a requirements engineer and systems analyst for Booz Allen Hamilton, serving in consultative and advisory roles for technology-based initiatives and programs at the Army Chief of Staff and other enterprise leadership levels in the National Capital Region.
In addition to her corporate experience, Elise is a former Army Officer and Senior Parachutist Jumpmaster with the 82nd Airborne Division. She is a veteran of OIF and Operation Unified Response, the humanitarian relief effort for the 2010 earthquake in Haiti.
Elise holds a Bachelor's of Science Degree in Journalism from Ohio University. She is also a Distinguished Military Graduate of the Ohio University Army ROTC program. In her free time, she enjoys live music, working out and spending time with her husband, children and extended family.
---