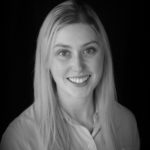 Kara Malburg is a senior consultant at CGS Advisors. Kara works with clients to understand the unique needs of their organizations and applies her communication skills and analytical thinking to create custom solutions for each client.
Prior to joining CGS, Kara worked for the emergency preparedness program at the Macomb County Health Department (MCHD). She coordinated the MCHD Medical Reserve Corps unit, which supports first responders and conducts outreach activities teaching emergency preparedness to the community. Kara created the Youth Emergency Preparedness outreach program that has been taught in elementary schools throughout Macomb County. She also instructed National Incident Management System training for first responders, county employees, and volunteers. Kara's leadership ability earned her the Coordinator of the Year award from the Michigan Citizen Corps.
During her MBA program, Kara concentrated on management information systems. She recognizes the urgent need for businesses to utilize technology to remain competitive. Kara sees the advantages that can be gained through the connected world and enjoys the challenge of helping her clients gain that advantage.
Kara holds a Master's of Business Administration degree from Oakland University, and a Bachelor's of Science degree with a concentration in Microbiology from the University of Michigan.
Interests: Reading novels and watching foreign language films and series.
Favorite part of the job: I enjoy the mix of innovative, strategic thinking with structured problem-solving. It's more than just a job: we build relationships with our clients and have a vested interest in driving value for them.
Why did I join CGS?:  I chose to join CGS after meeting with several team members. I was blown away by the passion the team brings to the work they do. Their energy was infectious, and I knew this was the right fit for me.
Personal Quote: "There are three constants in life – change, choice, and principles." – Stephen R. Covey
---