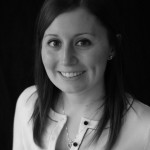 Elizabeth Semrau is with CGS Advisors' Strategy Services practice. Elizabeth leads strategic implementation programs that assist clients in realizing their bravest visions. Recently Elizabeth has been leading portions of a strategic transformation program at a global automotive OEM. She is an expert in process improvement and in the creation of a business architecture that supports senior decision-making. Elizabeth also works on enterprise innovation engagements with multiple clients, driving innovative governance programs and ideation challenges.
Beyond client facing efforts, Elizabeth administers The AndDetroit Enterprise Innovation Collective.  This program brings together intrapreneurs who are responsible for systemically disrupting established enterprises.  She also leads CGS' internal resourcing and recruiting efforts.
Prior to joining CGS Advisors, Elizabeth worked as a Graduate Analyst at Volkswagen Group of America, participating in a rotational training program focused on multiple facets of the Parts Logistics area. In this role, she focused on analyzing internal data to drive decision-making and defined and documented internal processes.
Elizabeth also brings to CGS Advisors strategy and innovation experience from her time as an intern with the Volkswagen IT Strategy & Innovation group. In this role, Elizabeth managed the planning and development of an enterprise-wide idea management toolset for innovation.
Elizabeth earned her MBA from Oakland University and holds a Bachelor of Science in Business Administration from Michigan State University.
Interests: Reading, Learning, Softball, and Traveling
Favorite Part of the Job: Seeing the effect our work has on the way a company views its current state and future options for growth and innovation
Why I Joined CGS: I joined CGS because I have the opportunity to be involved in exciting and game-changing work on a daily basis and because I get to work in a culture that fosters innovative thinking, thrives on collaborative teamwork, and offers the opportunity to work on diverse projects.
Personal Quote: "The only thing we have to fear is fear itself." – Franklin D. Roosevelt / Francis Bacon
---