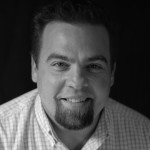 "Liver" is an experienced implementation planning and oversight leader for clients transforming their enterprise by applying connected technologies and solutions for their employees. David understands people at their core, and most regularly works with senior client staff in planning ways to achieve corporate goals through human-centric applications of connected technologies. He doesn't stop there however, because "Liver" is not afraid to roll-up his sleeves, and dig in to ensure quality as clients take those first several steps of the journey.
Prior to joining CGS, David worked for Volkswagen Group of America (VWGoA) as an IT Infrastructure Project Manager and the Program Manager for the IT Strategy & Innovation department, focused on the connected workplace. There he managed the overall Enterprise Innovation portfolio and facilitated the Productivity and Knowledge Management (PKM) team which provided input on various IT initiatives. Before joining VWGoA, David held various roles at Warrior Sports, Inc. (a subsidiary of New Balance, Inc.) where, as one of the company's first employees, he was directly responsible for facilitating the growth and expansion of this startup company. The company is now recognized globally as one of the premier sporting goods manufacturers.
Interests: Technology, Lacrosse, Learning, Coaching, Productivity, Gear, Business Development, Being "Dad"
Favorite Part of the Job: The most gratifying part of my current role is working with people that genuinely care about the future of their organization and being able to leverage the amazing knowledge of the CGS network to listen and provide actionable guidance that moves our clients effectively toward their vision.
Why I joined CGS: I joined CGS Advisors because it provided me an opportunity to work with a progressive leadership team and a group of individuals that have created culture where innovation, collaboration and growth is not just lip service, it's something that is internally promoted, nurtured and lived on a daily basis. Waking up knowing that your voice is EXPECTED to be heard and that your ideas have real value not only to your specific client, but to the CGS team and to the entire CGS portfolio, creates an inspiring and exciting environment.
Personal Quote: "Never confuse movement with action." – Ernest Hemmingway
---